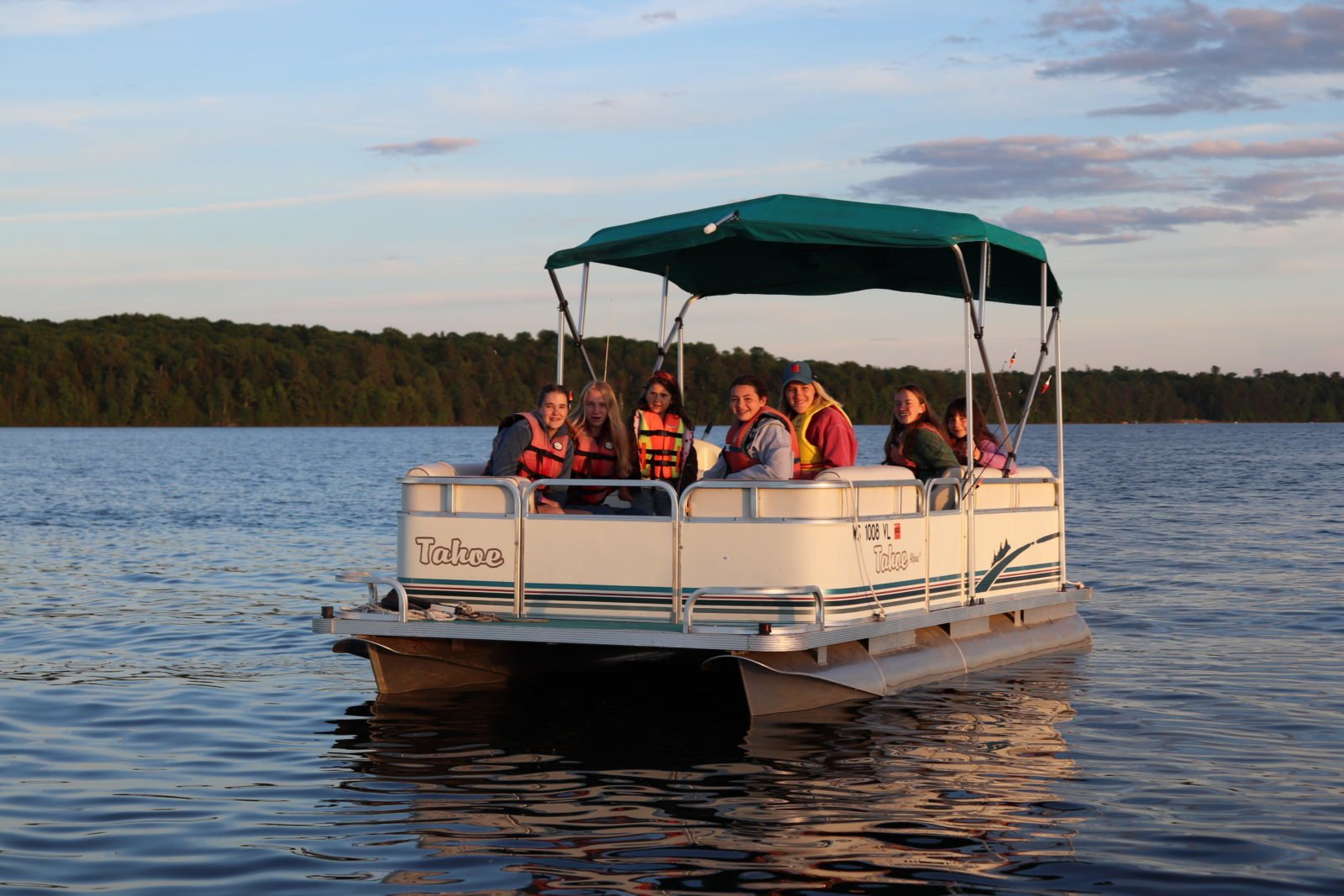 ~ by Yogi Sullivan, Media Assistant ~ 
Here at camp there are always things happening. During the day each camper has an individual schedule they follow, but after dinner there is always an evening activity planned so the girls are able to do something fun at night. On Tuesday and Thursday nights, the campers get to pick from different elective activities that start around 7:30. This time is often very popular among the campers because they get to choose what they are doing for the evening and it is a longer time period for them to partake in their favorite activity of choice. Cabins get to sign up for these electives based upon the order the placed in cabin capers (clean-up) for the day.
One of the most popular electives is soccer. In the soccer evening elective, the girls get to play like a real practice or game. They all start by stretching, led by a camper in the middle of the circle. After stretching, everyone runs two laps around the field to get warmed up. Once everyone is back together they start off by passing the ball around in a circle and then the type of game they want to play is decided. A popular game around camp is World Cup. The way it works is each camper gets a partner and they pick what country they want to be. After everyone has picked their country, all the teams try to score a goal. Once a team has scored they can step out and move on to the next round. The last team to score is out. The game continues until there are only two teams left and the first one to score wins.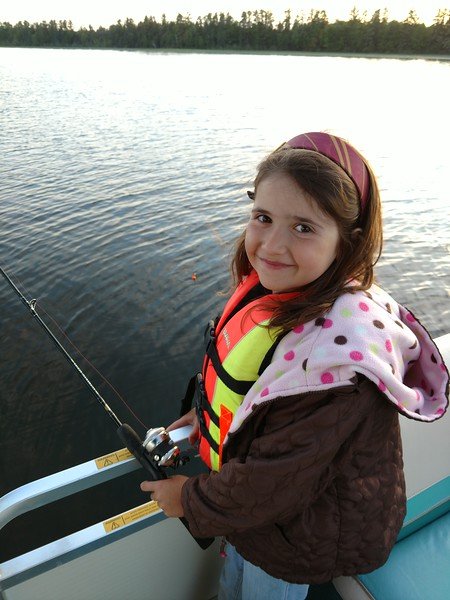 Another fun elective is Fishing with Matt. "Muskie Matt", the camp maintenance man, is a well-known Northwoods fishing guide. In Fishing with Matt, the girls and two other staff members get to go on the pontoon boat with Matt and his lovable dog Bob. Each girl gets to learn how to bait a fishing pole, cast the line and fish (of course). Sometimes the girls won't be so lucky and not catch anything, but when they do, it's always super exciting. Learning to fish is a great lesson for the campers because it teaches the girls to be patient. And of course, they get to play with Bob!
A great creative choice is the Jam Session. Many campers bring their ukuleles to play in the cabin or at campfire. Several girls play instruments at home and coming to camp is no reason to stop playing! In the jam session, the girls are able to bring their instruments if they have one, and if not, they get to sing along. The most popular instrument at camp is the ukulele but sometimes girls will bring other things such as a flute, violin and even a recorder. Here at camp we do have a piano so the girls are able to play that as well.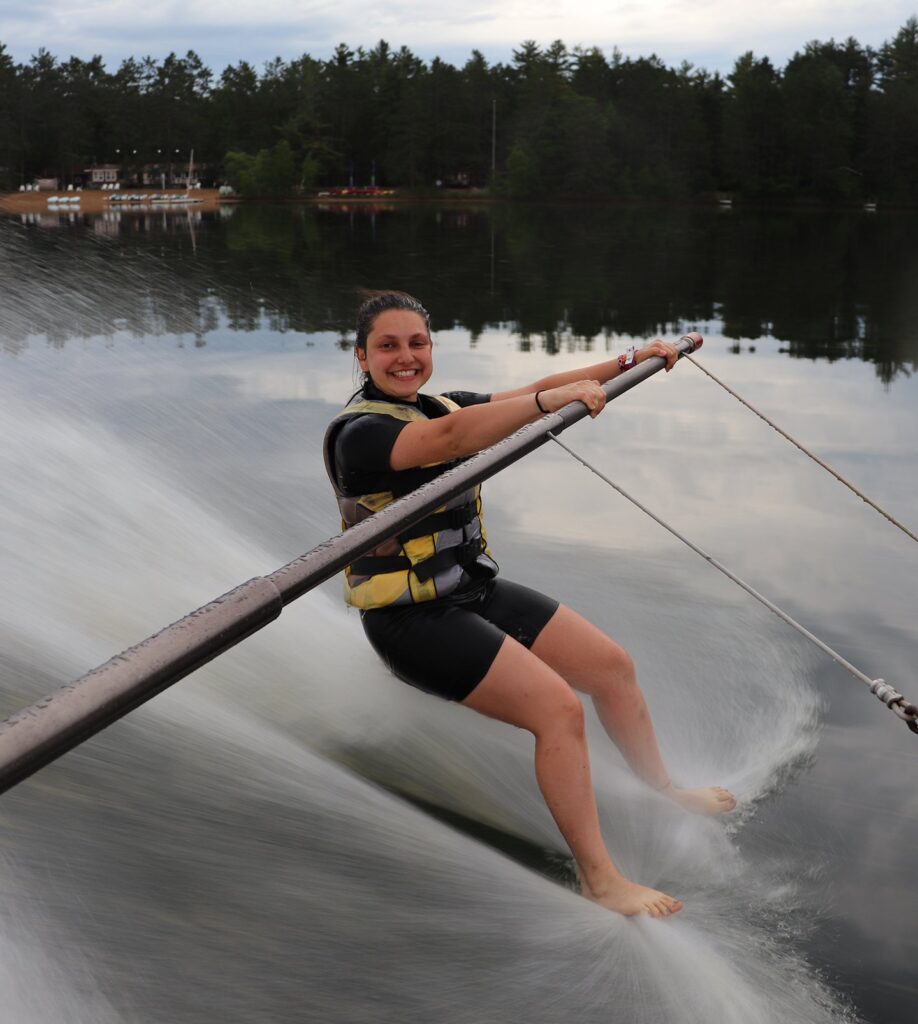 The barefoot skiing elective offered on Thursday evenings to qualified campers has also been in popular demand. Franklin Lake has cooperated nicely with glassy smooth water and the girls have taken full advantage of the amazing conditions. The number of "Franklin Footers" is already growing each week!
With so many choices, these evening electives are a favorite time at camp and everyone gets to join in on the fun!