It's a sunny afternoon at camp on this June 29th, 2018 – and if you're reading this post, you've figured out Camp Nicolet has a nifty new website!  The new website launched yesterday and looks totally awesome, thanks to design and coding work from Faster Solutions of Duluth, MN and lots of amazing photography from Georgi Starz, Camp Nicolet Owner/Executive Director, and a host of other talented contributors through the past couple seasons!  Thanks to all who worked hard on this project!
We welcome you to the new website – and we realize it might take some time to familiarize yourself.  No worries – we have you covered!
You can always call the camp office from 8:30am to 5:30pm Monday through Saturday and ask any questions you might have.  715-545-2522 is the number!  You'll speak with Administrative Professional Margo, Summer Camp Director Lauren, or Program Director Holly.  You can also ask for Georgi or myself, and we'll get back to you as quickly as we can.
Summer 2018 is off to a great start!  Session I campers are busy with our great regular activities, some fun elective activities like Trail Riding, Sunset Paddling, and Hiking & Ukulele (yes, combine those two things for one awesome evening of fun), and Special Events like lumberjack (& lumberjill)-themed Paul Bunyan Day, and 3 Northpoint Adventures trips that have successfully traveled to the Porcupine Mountains and Sylvania Wilderness.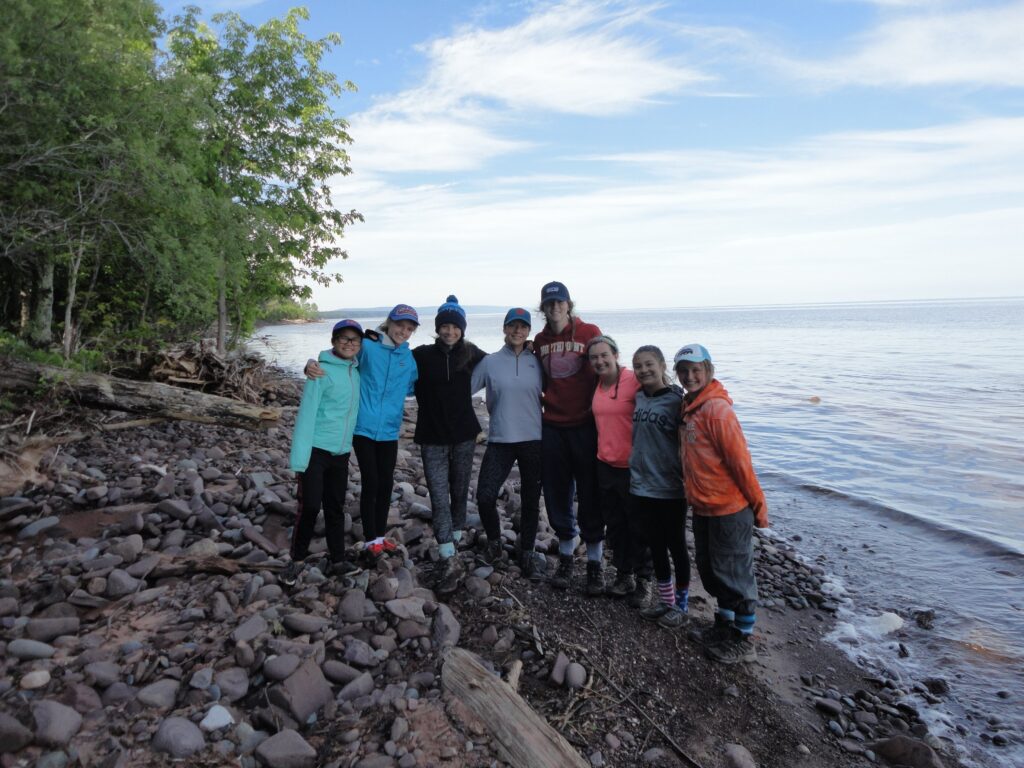 Porkies I Backpacking trippers on the south shore of Lake Superior
Enjoy the new website, Think Sunshine, and stay tuned for lots more from camp!
Jeremy Starz
Camp Nicolet Owner & Operations Manager